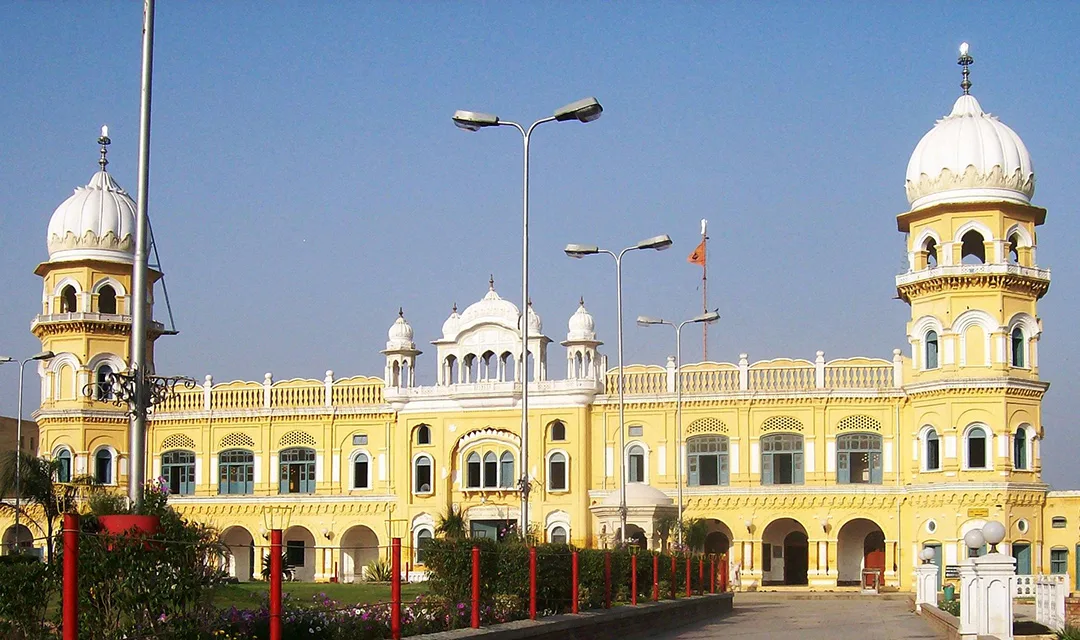 Guru Nanak Gurpurab
Guru Nanak Jayanti ∼ Prakash Utsav (Birth of Light) ∼ Guru Nanak's Prakash Utsav
The birthday of the major spiritual teacher and founder of Sikhism
Religious group
Sikhism

Guru Nanak Gurpurab or Guru Nanak Jayanti is a three-day Sikh festival that commemorates the birthday of Guru Nanak, the spiritual teacher and founder of Sikhism. It is considered as the most sacred and important celebration for Sikhs, while according to the Hindu lunar calendar, it is observed on a full moon day (Purnima) in the month of Kartik. This fact makes it a movable celebration that falls either in November or December at the Gregorian calendar.
The term Gurpurab derives from the combination of the word "Gur" that means Guru or master and the Hindi term "parv" which means day. Given that the Dharmic faith tradition of Sikhism that was developed in the Indian subcontinent since the 15th century is highly related to the teachings and the succession of the "ten Gurus", the most prominent festivities of Sikhs are observed as Gurpurabs. More specifically, a Gurpurab commemorates either the birth or the martyrdom of a Guru. Guru Nanak was the first Sikh Guru and his philosophy and beliefs that were related to equality, love, virtue, and fraternity set the fundamentals of Sikhism.
The series of rituals and customs that are followed during Guru Nanak Gurpurab reveal the deep spiritual background of the Sikh faith and encourage the faithful to gather in common joyful celebrations as well as to integrate the teachings of their Guru in their everyday life. Two days prior to the main festival day, the Sikh holy book Guru Granth Sahib is recited in a 48-hour ceremony, while one day before, ritualistic "Palanquin" processions are taking place in various communities. Early morning processions and a special common lunch (Langar) that brings together all the believers (and even guests or foreigners) hare identical parts of the celebration. While countless candles, lights, and diyas (oil lamps) which decorate the Sikh temples (Gurdwaras) construct the mystical and devout notion that dominates the environment.
Any potential traveler who visits an Indian state with a large Sikh population during Guru Nanak Gurpurab has the unique opportunity to attend plenty of vivid and engaging religious events, get an insight of the elemental Sikh beliefs, and experience a distinctive occasion of the Indian culture and tradition.