« Navratri
«Happy Navratri» wishes & greetings
Send your greetings to your beloved ones. Find the best 10 ways to wish for a «Happy Navratri».
Published at Mon, May 20 2019 • Updated Mon, November 4 2019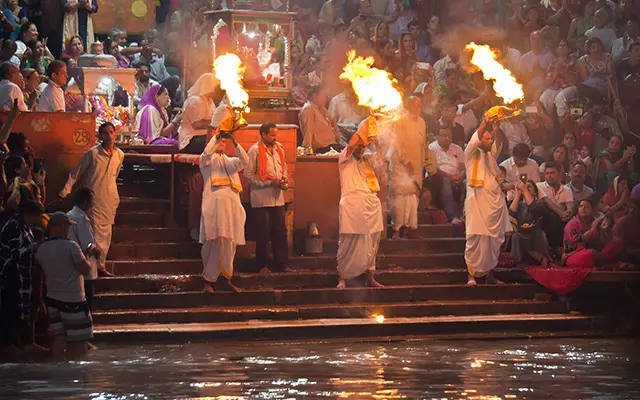 Some of the most common wishes for Navratri
Navratri is an opportunity for a family gathering but those who do not have the opportunity to travel to their homes are used to send greeting cards or communicate their wishes to relatives via messages or through social media. Below you can see the most common ways to wish for a happy Navratri:
Happy Navratri! May the festival bring a new start for you, as you welcome the fresh Divinity in your life!
May the Goddess provide you the strength and power to overcome any potential obstacles in life!
May Maa Durga give you the power and wisdom to achieve all your life goals!
Enjoy Navratri festival with your loved ones and bring a smile on others face!
May Goddess Druga bless you and bring to your life enjoyment health and fulfillment.
May Goddess Durga fulfill all your desires and bring you prosperity and health! Happy Navratri!
Happy Navratri! May the blessings of the Goddess accompany your life!
Enjoy the nine days of Navratri! Wishing you a very Happy Navratri!
Wishing you a colorful, joyful and happy Navratri!
May this Navratri find you with people you love and celebrate with enjoyment!

An occasion to contact and send the warmest Navratri wishes to family and friends
Navratri is an auspicious, joyful and colorful festival that is celebrated widely across the whole country of India. Depending on the region that someone visits during the post-monsoon autumn period, she/he can find endless opportunities to observe different customs and rituals related to the worshiping of the Goddess Durga and her nine incarnations.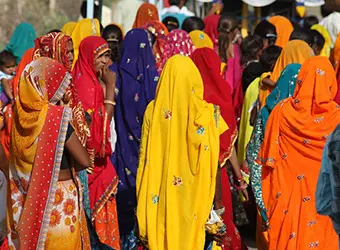 Some of the events that are taking place today might have a commercialized aspect, but the majority of them keep the deeper meaning of the celebration. One very common habit for the observers of the feast is to send wishes and greetings to family members and friends.
The wishes that dominate the Navratri period are highly related to the significance of the feast and include its' religious, spiritual and festivity aspects. For many people, Navratri is related to dances and celebrations while for others it is time for praying, fasting and reflection. Additionally, the major message of the festival indicates the battle and victory of good over evil. Thus, it is easy to understand that the wishes and greetings cover a wide spectrum and include a personal sense of how each person observes and experience the festival.
Undoubtedly wishing for "Happy Navratri" is a typical and prevailing habit among Hindus since the festival is almost the definition of fun, happiness, and joy. Blessing quotes are addressed to the loved ones while wishes for good luck and success are common as well.